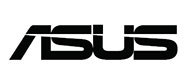 Renowned for the reliability, quality and unrivalled performance of its products, Asus is now the world's number one motherboard manufacturer. In the constant quest for technological perfection, Asus designs PCs, components and peripherals that are consistently awarded by highly respected computer news websites.
The Taiwanese brand has always focused on innovation and aesthetics of its products to precisely meet the needs of consumers by ensuring constant evolution of design and technology. Always at the forefront of the digital industry, Asus products have always been designed to satisfy all levels of productivity and entertainment.
Our Asus shop has everything you need for your computing needs! Laptops, desktops, touchscreen tablets, motherboards... Simplify your life by taking advantage of the quality of one of the leaders in the digital industry!