Those were the good old days!
This product is no longer on sale
Lowepro ProTactic BP 300 AW II
Backpack for SLR camera, lenses, 15" laptop and accessories
Last price 179€95
Equivalent products suggestions:
Overview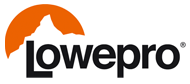 Lowepro
Modular photo backpack for professional SLR or hybrid cameras.
For your next adventure, this Lowepro ProTactic BP 300 AW II bag will prove to be the ideal carrying solution for organisation and protection! The ProTactic BP 300 AW II professional photo backpack is built on the same high standards of durability and protection for which the famous ProTactic collection is renowned. Half of the storage space in this high-performance backpack is reserved for camera equipment and the other half for personal belongings. The adaptable photo compartment with removable QuickShelf system allows the photo bag to be converted into a laptop bag. The bag is equipped with side and top access points and offers the possibility to attach modular accessories on the outside. The ActivZone back panel ensures comfort and support. The AllWeather AW Cover protects the backpack from rain, snow, dust and sand. The CradleFit compartment for a 15" laptop provides additional protection against impact. This bag is compatible with the modular accessories of the ProTactic collection (except for the ProTactic belt).
with space for camera equipment and personal effects
Accommodates a professional SLR or hybrid camera with lenses
ActivZone back panel for comfort and ventilation
Customizable space division (50/50)
Removable moulded EVA QuickShelf dividers
CradleFit compartment to protect a 15" laptop
KEY FEATURES :
High performance toploader for professional photographers
Designed for : SLR camera, lens, laptop, memory cards and accessories
Materials: 1680D ballistic polyester, 900D polyester
External dimensions: 33 x 20 x 44 cm
Camera compartment size: 28 x 12.5 x 27 cm
Front compartment size: 19 x 1 x 16 cm
Top compartment size: 28 x 13 x 16 cm
Computer compartment dimensions: 27 x 1 x 38 cm
Internal volume: 19 Litres
Weight: 1.6 kg
Colour: Black
Specifications
Select your criteria
General information

Product name

Lowepro ProTactic BP 300 AW II

Brand

Lowepro

Model

LP37265-PWW

Technical specifications

Bag type

Backpack

Camera type

DSLR

Transport of accessories

Yes

Warranties

Commercial warranty

Seller 2 years

Legal warranty

See terms & conditions
Product referenced on: 24 Sep 2020 | Last modification: 20 Jul 2022
Customer review
For the moment, there are no customer reviews.Write a review